EQ5: your journey to reach physicians
Doctors
Are Changing
Traditional creative formats and channels are no longer performing.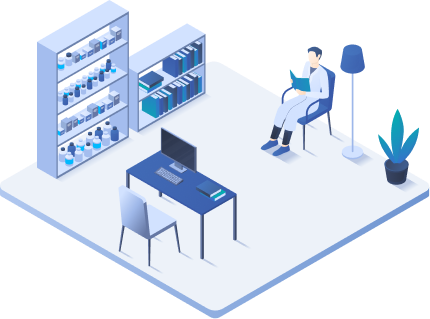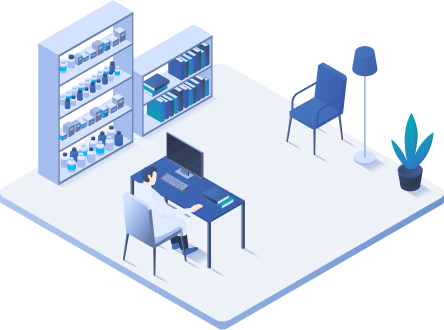 How You Market To Them
Should Change Too
Doctors are getting younger and spend most of their time on non-professionals channels.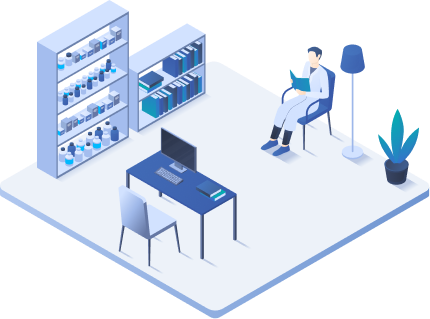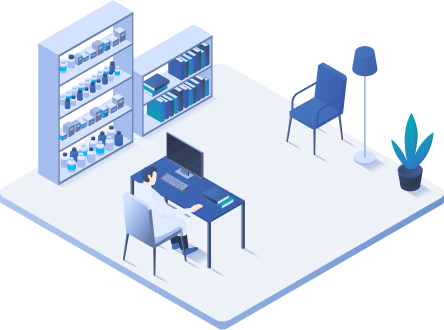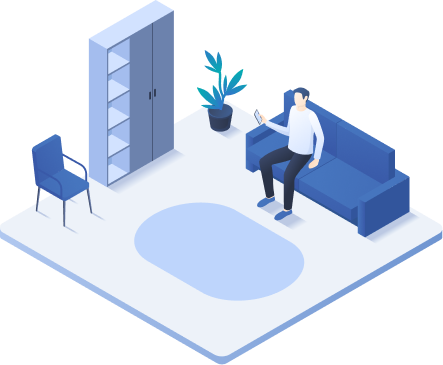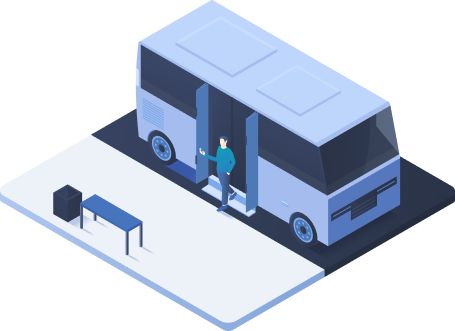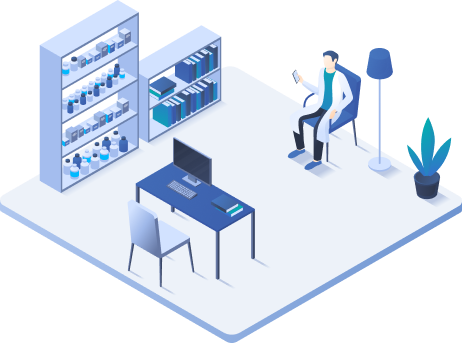 01
3 min vs 45 min
Doctors are people too. They spend an average of 45 min per day on Social and other Non-Professional channels.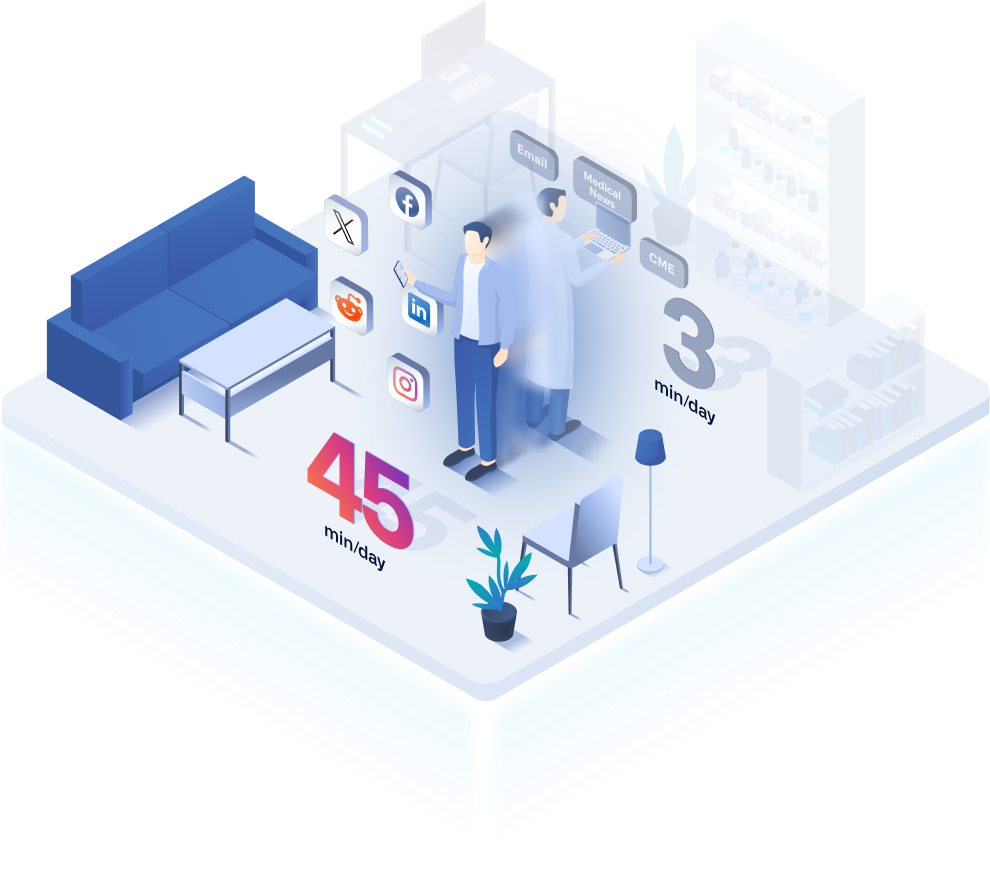 02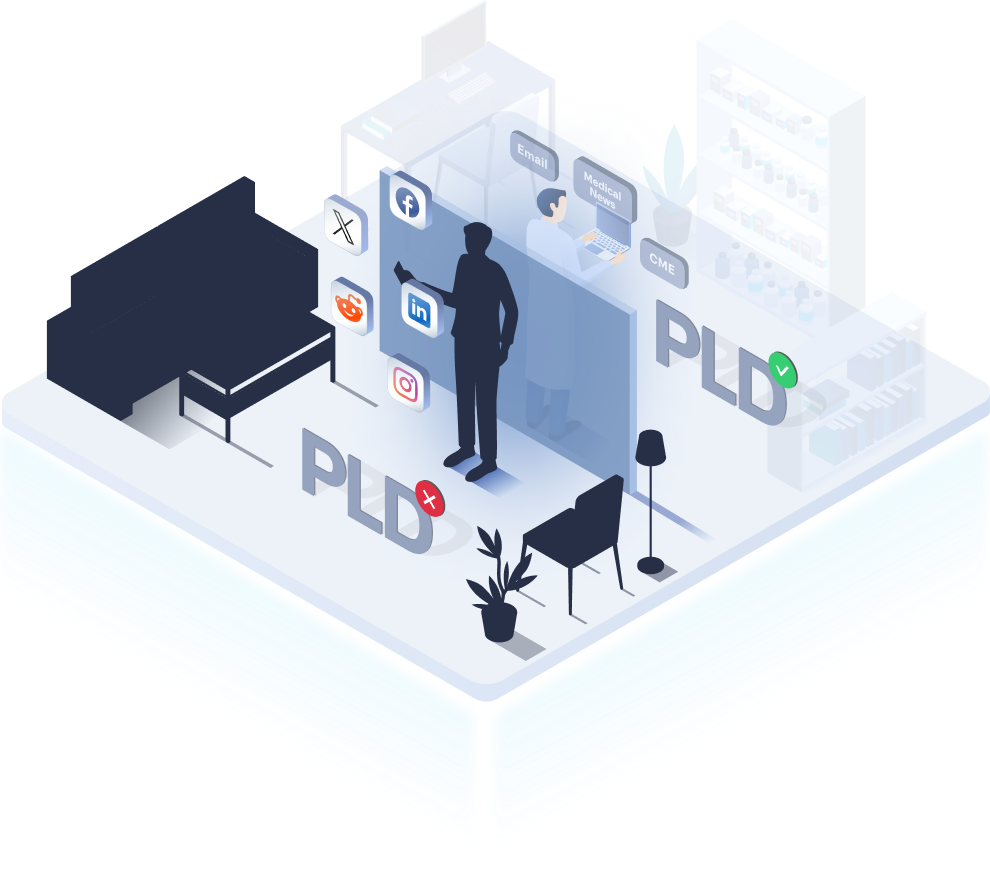 There Is Was A Catch
Difficult to precisely target by NPI number
NPI-level engagement data out of "walled garden" networks unavailable
Here's Where We Come In!
Our proprietary NPI-to-Consumer Data Graph allows us to "talk to" ad networks in order to target and receive data by NPI.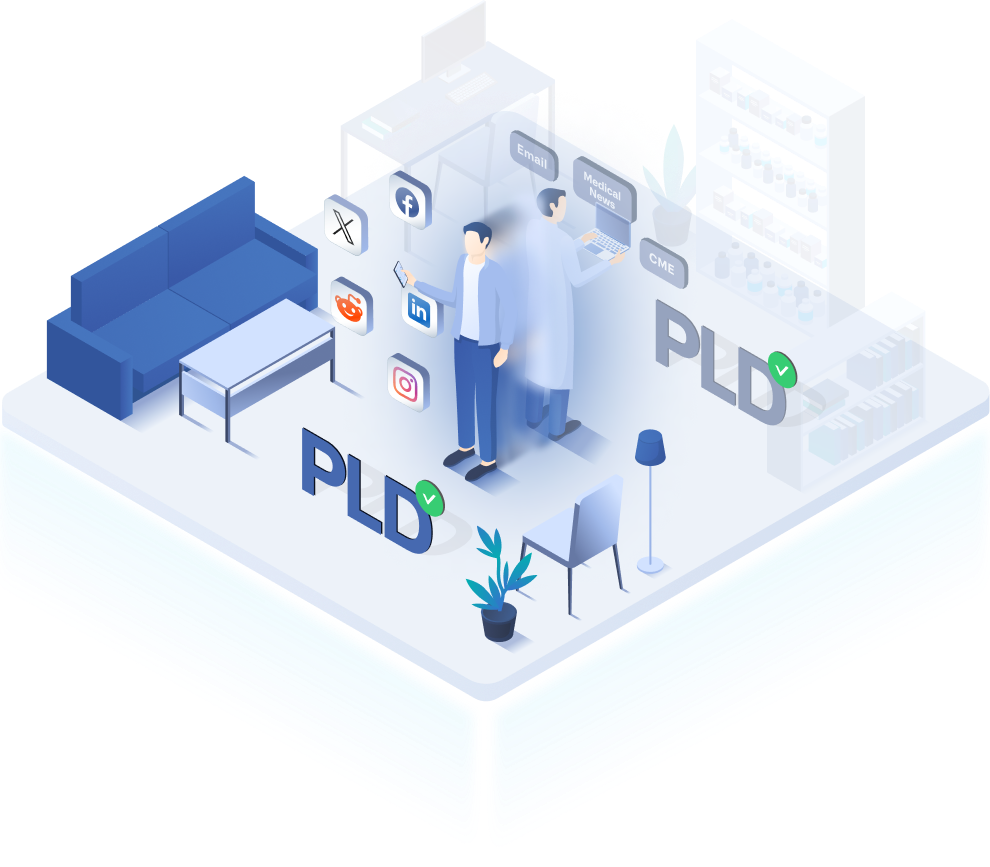 01
Doctors Are Getting Younger
In 5 years, 75% of HCPs will be digital natives: millennials and Gen Zs who have not only grown up with social media, but are bringing that usage with them into their professional lives.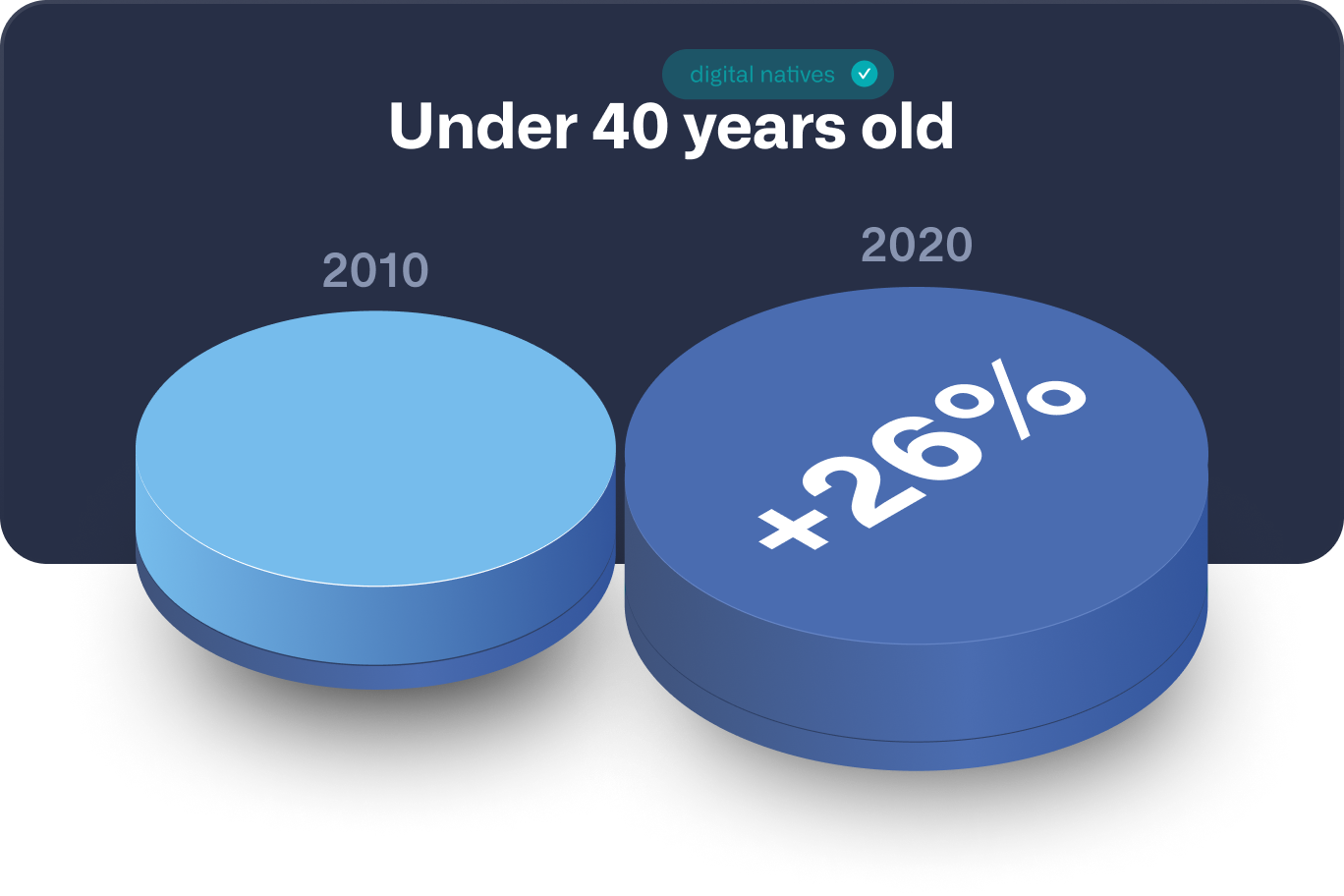 The rise of the digital-native physician will have a profound impact on health care and patient outcomes, and will place digital health technologies under pressure to perform according to higher expectations.
AMA Board of Trustees Chair Jesse M. Ehrenfeld, MD, MPH
02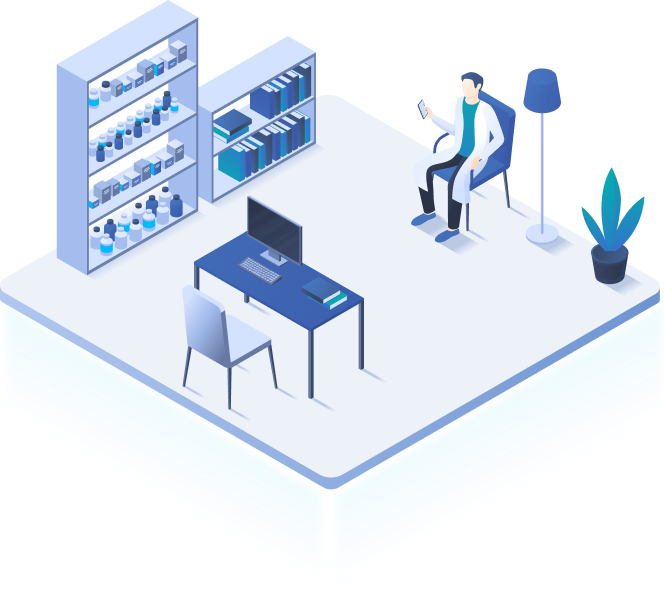 Changing Behavior
Docs are no longer getting all their information from professional channels - information is everywhere - social, blogs, etc
03
Harder Rep Access
About half of the responders in a global study of pharma marketers expect the field force headcount to decrease because of COVID-19, with over three-quarters reporting reduced budgets for medical conferences. Almost as many see reps' face-to-face access to HCPs staying down for the foreseeable future, to be replaced by email or other digital tactics.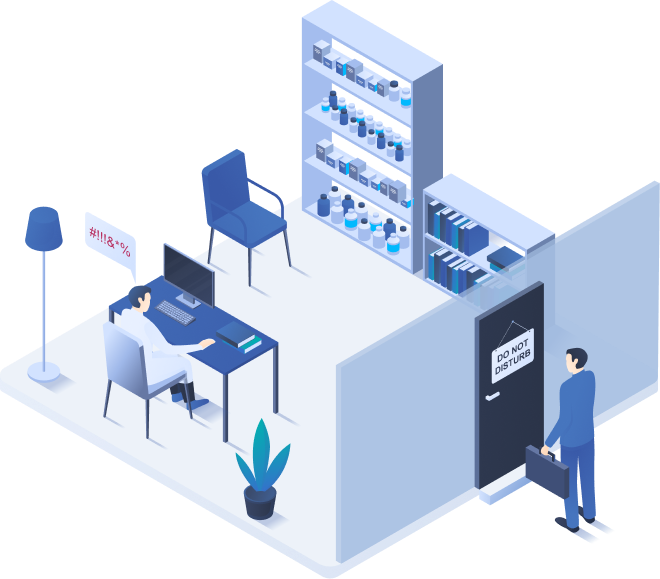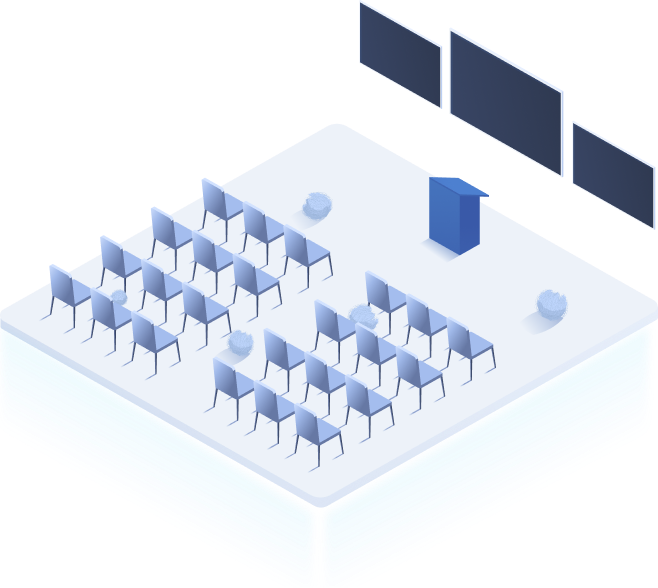 Post Pandemic Changes
Fewer Attendees in Live Meetings
More Restricted Hospital Access
IP-Based Targeting Inaccurate
01
A New Solution Was Needed
Non-Medical and Social Media Channels have a great volume of engaged users (including HCPs), but NPI-level targeting and reporting is NOT available (thus, not pharma-friendly).
Treating HCPs as consumers is the answer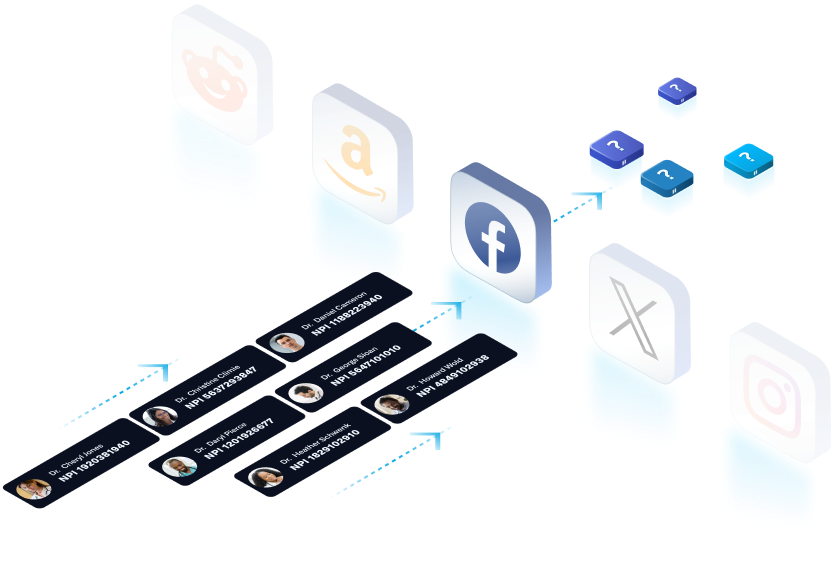 02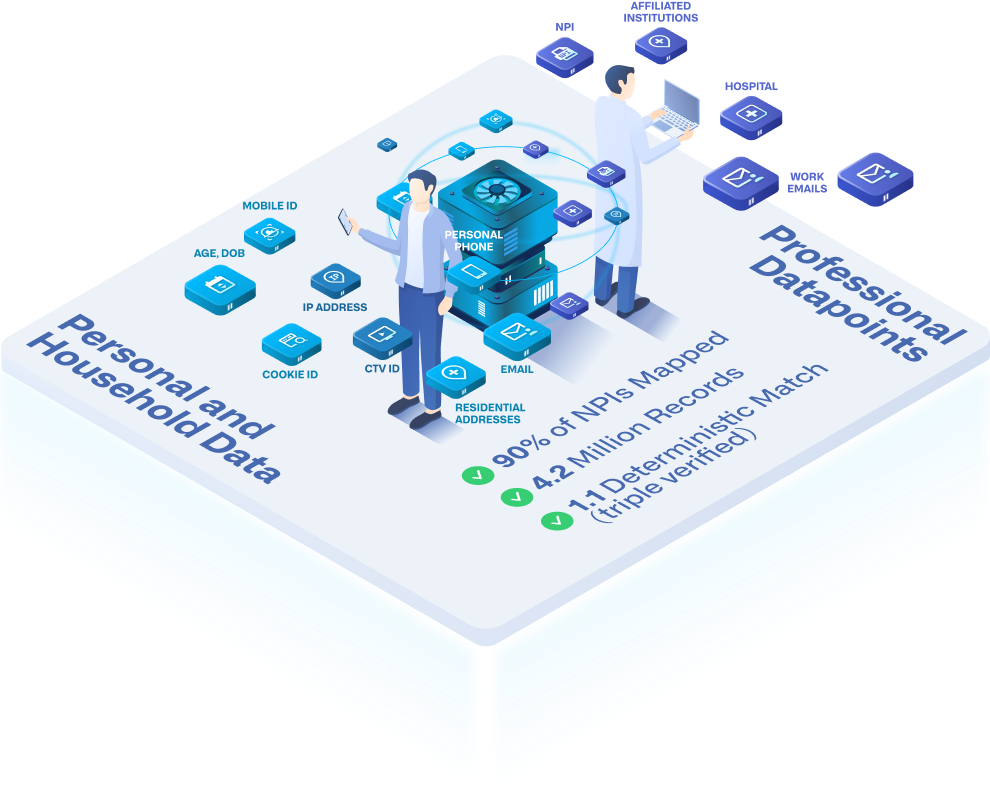 HCP-to-Consumer Audience Data
Our proprietary HCP-to-Consumer algorithm allows us to "talk to" Social Media platforms and Ad Networks in order to provide NPI-Level Targeting and NPI-Level Data.
Much Wider Reach!
Professional Channels Are Not Enough
By consolidating NPI-Level access to a wide variety of Social, Professional and Consumer networks - we are able to maximize the reach and engagements of your HCP campaigns.